Try your hand at racing indoors. Compete with another drone or race against the clock on a dedicated circuit.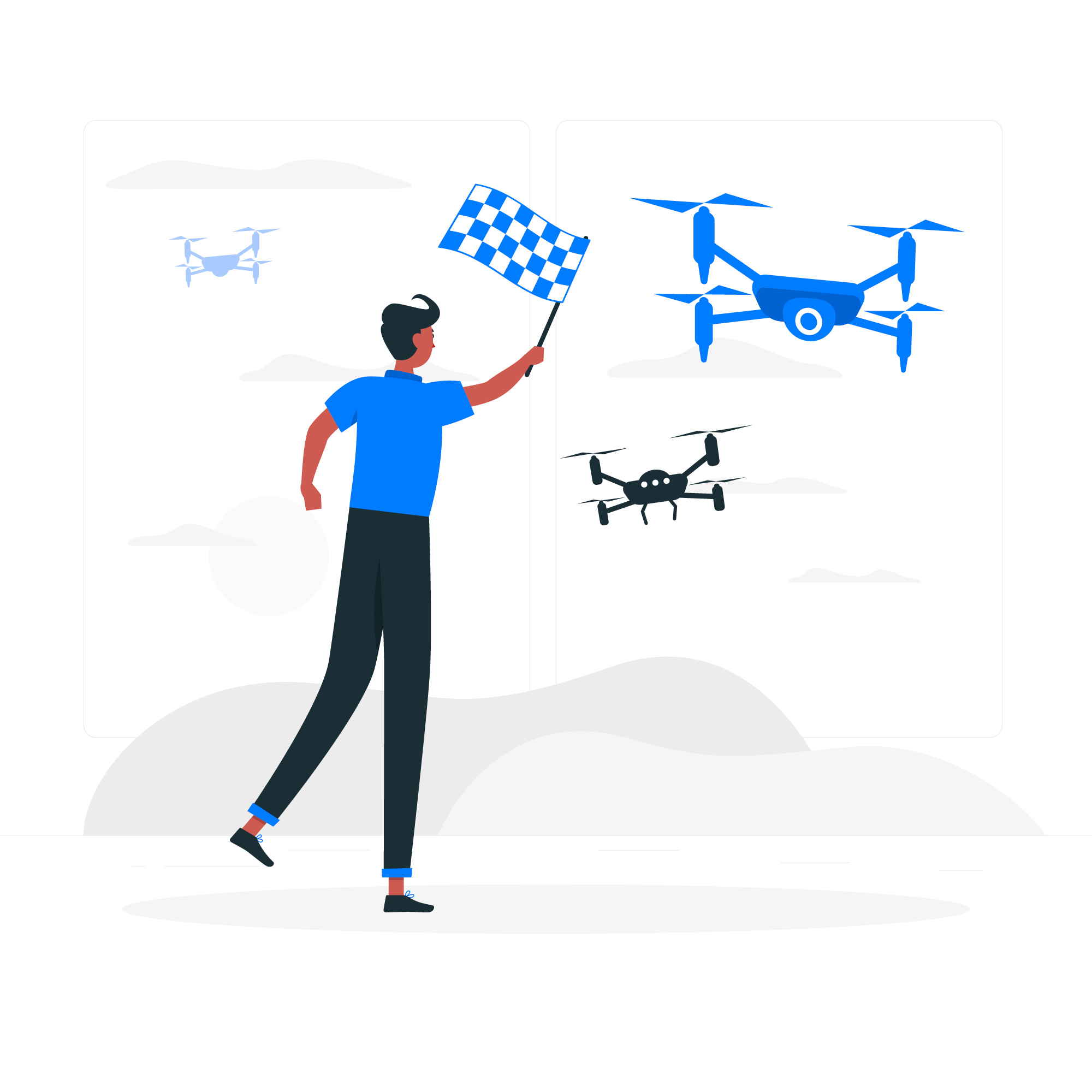 Pilot a Drone against the Clock
Apart from a fun and an engaging way to learn more about the mechanics of flight. Piloting or Racing a drone significantly improves hand-to-eye co-ordination and finger dexterity where digitisation, and virtual reality has an ever increasing presence in today's world.
Book a session today!
Race a Drone in Virtual Reality
Pit yourself in teams and race an FPV Drone in our new Virtual Reality Simulator – The HTC Vive Pro!
Race a Real Drone around a physical track
Race a Tello, Lego or FPV style Drone around a Race Track. Choose to race against time or another pilot!
This activity involves racing drones across a circuit. Each circuit has a number barriers that will test abilities to fly over or around each barrier. 
Schools & Educational organisations
Ready to Bring 'Race a Drone'
 

to your school?

Want to discuss how the activities can work in your environment? Provide us with your requirements on our contact page, or alternatively give us a call.